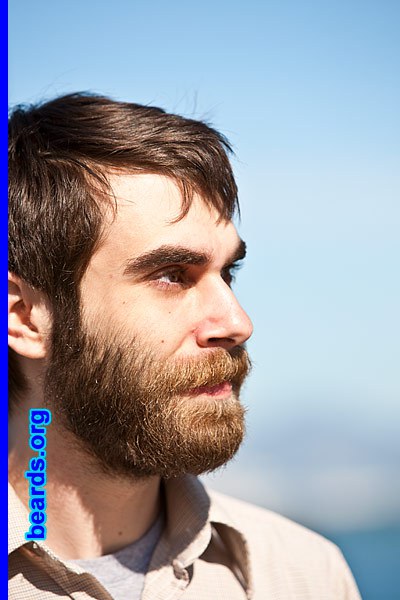 I wish you much happiness and happy beard growing in 2010!  All about beards celebrates fourteen years on the web this month!  This continues the site's reign as the longest-running beard site on the web.
On the first day of this new year, it's a good time to stop and give thanks.  I am so thankful to all of the contributors from around the world who help make beards.org a shining showcase for beards, inspiring men around the globe to experience the joy of growing a beard.  Thank you, all.
Looking back, all about beards had some pretty lean years.  The message history for the all about beards Yahoo! group that's been used to announce site updates since 2001 is telling.  Here is how it appeared at the end of 2009: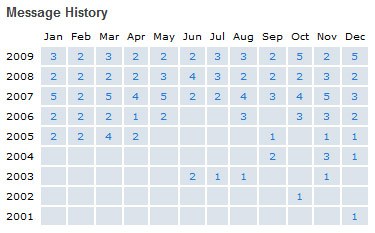 The numbers represent the number of site updates announced each month.  By 2001, the supply of content dwindled down to a trickle.  In addition to the lack of new content, other problems impeded the site's growth during those very lean years.  2001 through 2004 were especially barren because the beards of the world gallery did not debut until November of 2004 (originally called the bearded visitors gallery).
Eventually, digital cameras came to the rescue.  The proliferation of digital cameras worldwide made it easy for beard growers everywhere to send in photos for the gallery.  The beards of the world gallery has become the beating heart and pride of all about beards.
Thanks, everyone, for growing your beards!  And by all means, keep showing off those beards here on beards.org!  Send 'em in!
Have a wonderful 2010!  Happy new beard year!