The gallery views counter hit ten million at 7:41 PM PDT on October 25, 2009!  Which was the prize-winning ten-millionth photo?  Well, Dave wins another one: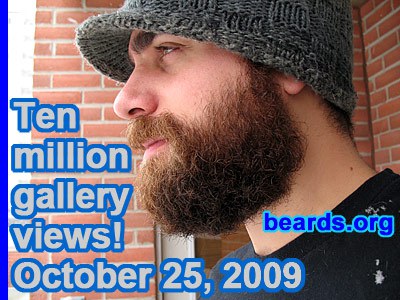 Click on the photo above to see the larger, gallery version.  One of Dave's photos was the winner at nine million views, too.  Thanks again, Dave, and all of the visitors to beards.org!
UPDATE:  I should add, of course, sincere thanks to all of the participants in the beards of the world gallery, too!