Sunday, April 29th, 2012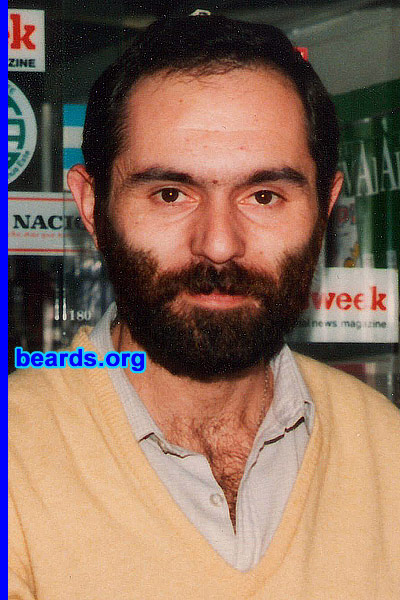 Quite some time before "all about beards" was created, I had already taken my first "beard on the street" photo.  During a visit to Buenos Aires, Argentina, I noticed a man with a totally impressive full beard working at a newsstand kiosk.  I knew that this mighty beard really ought to be photographed.  The problem was that I had never just walked up to anyone on the street and asked to take their photo before.  Given that I would not be in Argentina much longer, it was a "do or die" situation.  So I summoned my courage and asked if I could take his photo.  He immediately responded affirmatively and I took the shot.  We chatted for a while afterward.  I believe his name was Ruben Milano.  I'm more certain about his last name than his first.  In any case, thank you very much, Mr. Milano, and congratulations on your outstanding beard!
In recent days while searching for another photo, I ran across a print of the photo of Mr. Milano.  I immediately realized that it was high time for him to take his place of honor in the "beards on the street" album as the official very first beards.org "beard on the street".  Click on the photo above for the larger version.